Back
Commercial Van Insurance
Commercial Van insurance can sometimes be complex and is significantly different to the policy you may have for your personal vehicle. You'll want to make sure you have adequate cover for the type of business that your conducting. Here's what you need to know.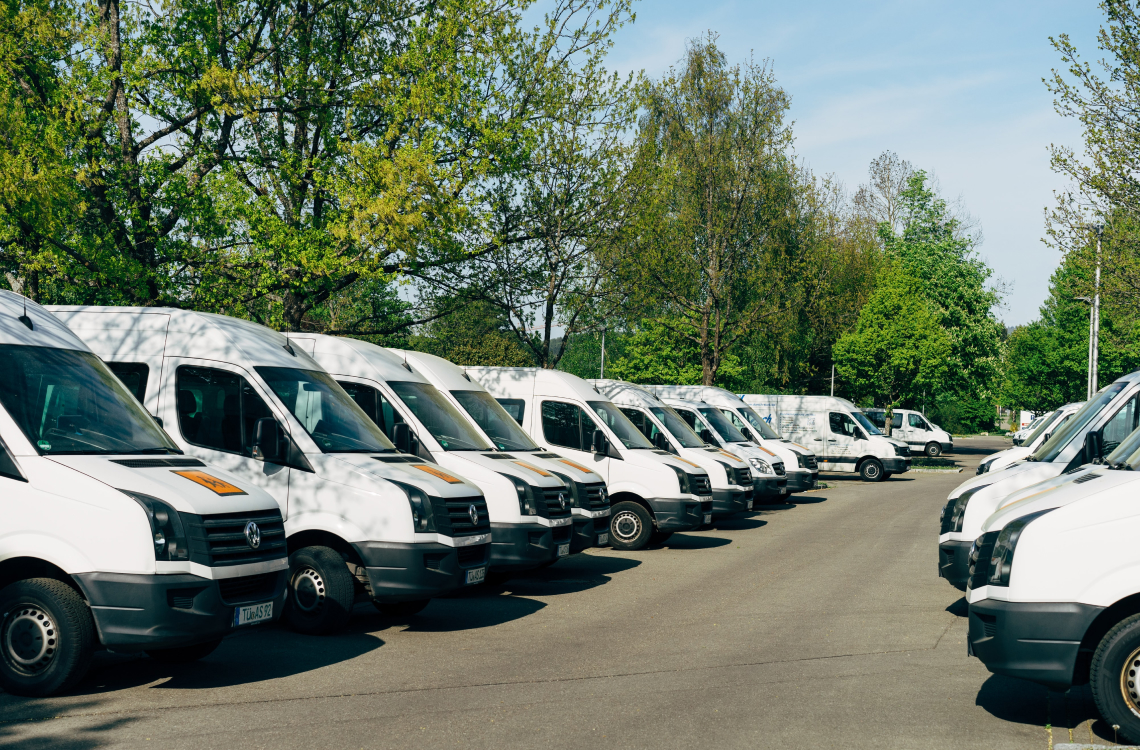 Do I need commercial Van insurance?
Commercial Van insurance is aimed at protecting you in the course of any work-related activities. So, if you use your Van for work or any other form of business, you will need an appropriate policy to ensure you are adequately covered. A van that's used in connection with making an income of any kind may not be covered on a standard insurance policy.

By law, all Van's in the UK are required to have a commercial insurance policy if they are used for business purposes. Even if you are simply driving to and from work or to one location for business, it's important to have the correct insurance in place.

If you don't properly insure your Van for the correct purpose with the right level of cover, you could be putting your business at risk of financial stress. Always make sure you have adequate cover and never withhold information from your insurance company that could void your policy.
What is classed as a commercial vehicle?
Under normal definition, a commercial vehicle is one that's used to provide a service such as the transportation of goods or materials rather than the transportation of people. Commercial vans also include those used for food service such as a roadside snack trucks or ice cream vans.

Commercial Vans will include seating, either next to or directly behind the driver but the main feature defining a commercial van will be the space in the back to carry cargo or any towing, lifting, or lowering hardware.

Vans come in all shapes and sizes in the UK from pickup trucks and panel vans to dropside vans, tippers, and double-in-cabs. The majority of the time, most vans are generally categorised as commercial vehicles and will be used for business in one way or another.
What cover do I need?
In a general sense, commercial Van insurance will protect you financially against accident damage and if your Van is stolen or catches fire. These are the basic minimum levels of cover you should be considering for your business van insurance.

Depending on your line of work and what you will be transporting in your Van, you will be able to arrange extra cover for:
Are the contents of my Van covered?
Not every business Van insurance policy will cover the entirety of what you are transporting. What's covered and what's not w. ill depend on your individual policy and what you are physically carrying in your Van.

When taking out commercial Van insurance, you need to be truthful to the insurer about what you will transport in the van on a daily basis. Its possible that they may not cover something that wasn't declared when setting up the policy.
What's not covered?
You need to be aware of any exclusions in your Commercial Van insurance policy. These are likely to vary between different insurers but also by the level of cover you choose. Some of the most common exclusions include:
We always recommend that you read your policy thoroughly or ask the appropriate questions as the time of taking out your insurance. You need to know what you can and can't claim for. In some cases, you can opt for extended protection or increased levels of cover. Such policy additions are likely to cost more on top of your standard premium.
Why compare commercial Van insurance with vancompare.com?
Vancompare.com makes it easy to quickly compare Van insurance quotes online in minutes. If you use your Van in the course of your daily business, you will want to keep your overheads as low as possible. We give you exclusive access to some of the leading insurance companies, brokers, and underwriters in the UK to help secure the best and most comprehensive deals around.
Get started today to find out how much you could save.