Back
Why is My Van Insurance So Expensive?
It's a fact, Van insurance can be expensive. However, it's necessary for peace of mind and it's a legal requirement. Knowing which different factors insurers use when calculating risk can help you understand how an insurance premium is calculated and what impacts the overall cost.

If you're a young and inexperienced driver or new to Van driving, you might find that the cost of Van insurance cover is more than you expected. Here's why…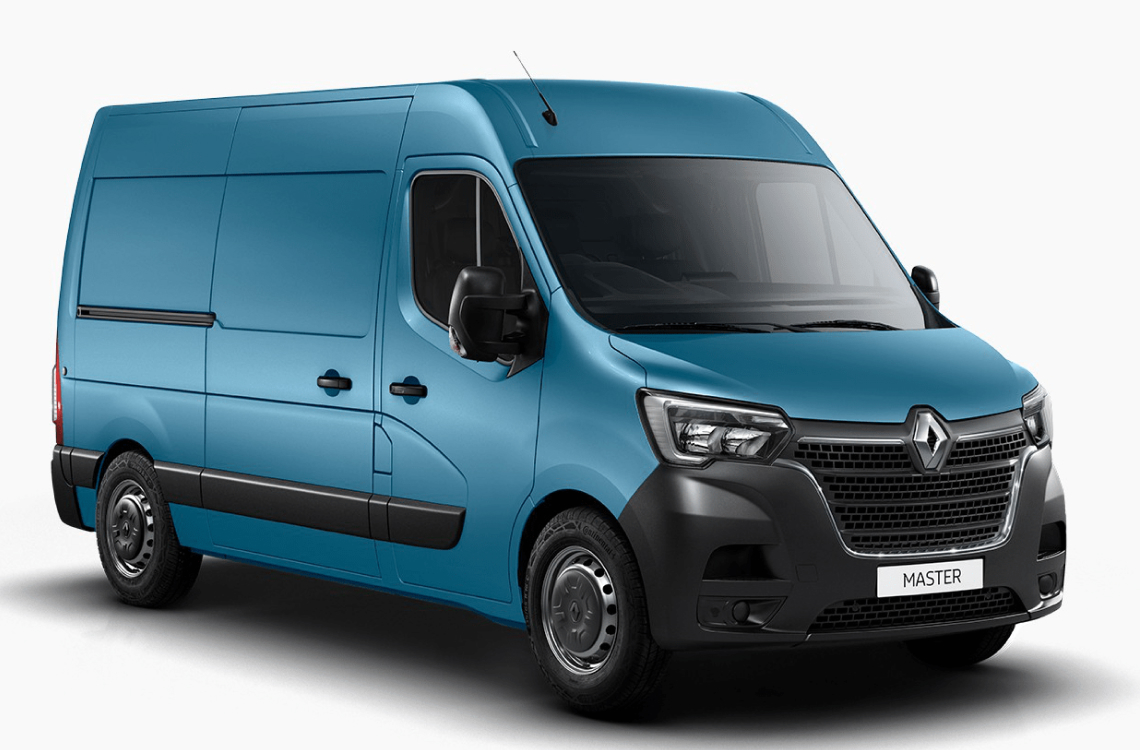 Your age
The high levels of risk associated with young drivers is usually down to inexperience. Young drivers under the age of 25 make up 85% of serious road accidents. One of the primary factors used in calculating your insurance premium is your age.

Unfortunately, there is nothing you can do about your age, and we all need to start somewhere. Seen as you can't change your age; you'll need to pay close attention to some of the other factors that can increase your premium.
How long you have held your licence
As well as age and gender, another key element in calculating what you pay for Van insurance cover is how long you have held a full UK drivers' licence.

Most people opt to take their test as soon as they come of age, so it's natural to assume that age combined with driving experience is combination factor. The longer you hold you licence, the more you will be deemed "experienced" and therefore seen as a lesser risk.

Maturity also plays a role whereby a person over 25 who has just passed their test will be seen as less of a risk than a 19-year-old with the same driving experience.
Where you live
Your postcode is always going to play a role in the cost of your Van insurance and is one of the primary reasons why the price could be going through the roof. Insurance companies will use national crime statistics in order to evaluate risk based on postcode.

Areas with a known high crime rate are naturally going to present more risk of Van theft. If you are able to install additional security devices, this could help bring down the cost of your cover.
Vehicle class of use
Vans that are used for commercial purposes are generally more expensive to insure than Vans for Private social, domestic and pleasure use. The main reason for this increase is that business use Vans spend a lot more time on the road and clock up a lot more miles. This significantly increases the risk of being involved in an accident at some point.

In addition, commercial Vans often have a range of add-on policy features which you wouldn't find with Car or Private Van insurance. These add-on features will largely depend on your job and what the Vans commercial purpose is.
Your job type
What you actually do for a living is going to play an important role for determining how expensive your Van insurance is going to be. Insurance policies differ depending on what the Van is used for on a day to day basis
Make & Model of your Van
This is another major factor in determining what you will pay for Van cover. Due to their nature, Vans tend to be more powerful than cars and as a result, will present more of an accident risk.

Each make and model of Van is categorised into an insurance group based on its power, size and cost. For example, A Citroen Berlingo is group 1E and will be considerably cheaper to insure than a more powerful, bigger and more expensive Mercedes Sprinter in group 19. The lower the group, the lower the risk.

The type of Van you chose to drive should reflect the purpose and type of job you do. It will always cost more to ensure a big powerful Van, so consider downsizing if you can. There are now 30 groups when it comes to classifying Vans for insurance purposes.
Claims, Convictions & Points
If you've never made a claim on your insurance or never picked up any points for speeding or other offences, well done. This is not likely to be affecting the cost of you Van Insurance quote.

However, if you have had any claims or convictions in the last 3 years, you must declare these to your insurance company. This is certainly going to increase your premium.
Is your Van modified?
If you have modified your Van in any way which effects its performance or looks, this is going to make your Van insurance more expensive.

The simple reason is that modifications usually make the vehicle more desirable to thieves, as well as parts costing more to repair and replace. You need to make sure you tell your insurance company if you change anything to this regard.

Even if you have already started your policy, you must inform the insurance company immediately when making any modifications. Failure to do so could result in the refusal of a claim or invalidation of your insurance.
Level of cover required
Lastly, the biggest and most obvious impact on why Van Insurance is so expensive is the level of cover you are requesting.

While Third Party only insurance is the cheapest, the level of cover is low. It's certainly not recommended, especially if you are self employed and rely on your van to make a living.

If you are opting for Fully Comprehensive, then your premium is likely to be high due to the significant level of cover offered. Additional extras such a No Claims Bonus protection, breakdown cover, personal accident cover and extra cover for your tools and equipment are also going to hike up the cost.

When looking at the overall cost of the insurance and wondering why its so high, think about the level of protection and peace of mind you are getting in the event that the worst happens. It's always better to choose the level of cover that is best for your circumstances.