Back
Goods in Transit Insurance Explained
Goods in transit insurance is designed to cover goods against loss or damage while being transported from one location to another and focuses on providing a high level of cover for the contents of your van. If you are working as a courier or in the haulage industry, either self-employed or as a contractor, you will need to make sure you are covered. Find out more in our helpful guide.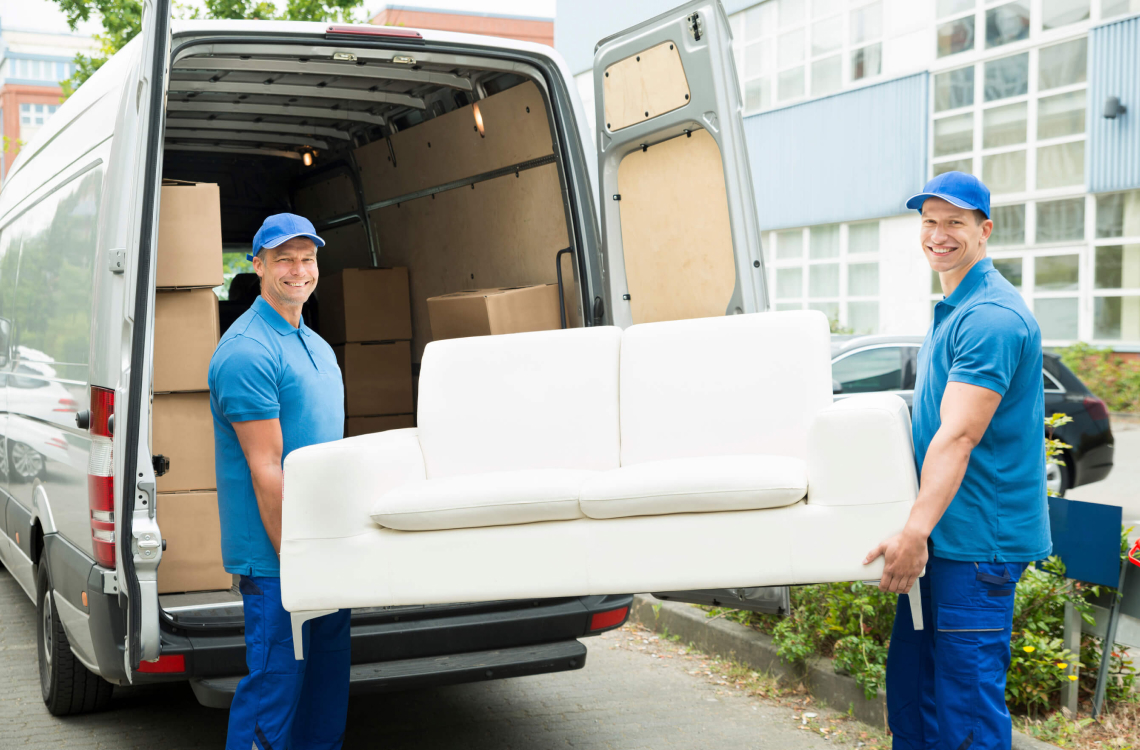 Goods in transit insurance – what is it?
Goods in transit insurance (GIT) protects the goods you are carrying while they are in transit from one place to another or while they are being stored during the course of the journey. Any business can arrange cover for goods in transit while in their own vehicle, a hired vehicle or by a third-party carrier.

Even the most basic policies will cover the goods you are carrying to some degree. When comparing different policies, you should look for goods in transit cover that's high enough to meet or exceed the value of the cargo you are carrying.

Goods in transit insurance is usually sold as an optional extra and the level of cover you chose will usually determine how much extra it is likely to add to your premium.
Different categories of Goods in Transit insurance
Different insurance companies and different van insurance policies will all have varying levels of cover depending on the frequency and type of cargo you're carrying. Finding the right policy will largely depend on your personal circumstances. If you use your Van for transporting goods, you'll usually fall into 2 categories:
Goods in transit insurance levels of cover
When you take out a goods in transit insurance policy, you need to be aware of exactly what type of cover you have. There are 2 main types of cover
What does goods in transit insurance cover?
Every insurance company is different, and you always need to check carefully to see exactly what you are covered for and to what level. Some of the standard inclusions in a GIT policy are:
Should your customers goods, materials or cargo become lost, damaged, or stolen, you will have peace of mind that everything is covered. Make sure you know the value of your load and that the policy you have is enough to cover it should the worst happen.
What's not covered?
Of course, as with any insurance policy, there are limitations. For instance, transporting livestock, hazardous materials or human remains will almost certainly not be covered by most providers while the transportation of foods, liquids or perishables will require a more customised quotation.

Further limitations may also be applied to high value electronic goods and those deemed "theft-attractive" by the insurance company. Items such as iPad's, iPhone's, laptop computers and camera equipment may only be covered to half their value.

Many insurance companies will also not cover you for damage in the event that the goods you are carrying are not properly packaged and secured in your Van. As always, make sure you read your policy wording and ensure you fully understand any limitations imposed by your insurers before you buy.

Many insurers don't cover your goods when stored in the Van overnight. Its highly recommended to look for a policy that will cover your goods when left overnight in your Van. If it's not possible to unload at the end of each day or if you regularly make overnight stops on your route, this additional level of cover is essential.