Back
Compare Van Insurance for Big Savings
Van Insurance doesn't need to be complicated. We take the stress out of searching for the best deal. Compare Van insurance Quotes with vancompare.com today and you could save up to £300*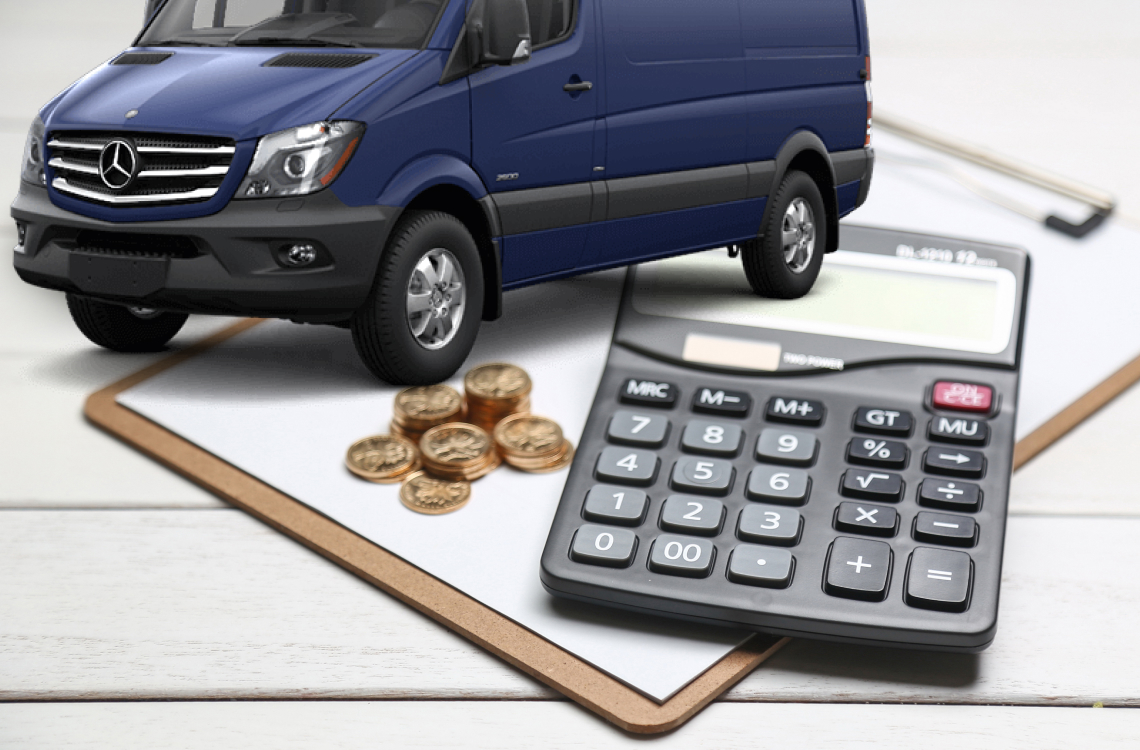 Why compare van insurance?
Any Van driver will probably already be aware that Van insurance can often cost quite a bit more than car insurance. This is usually down to the fact that most Vans have larger, more powerful engines and also weigh more than the typical car. These are two key factors that can push a Van into a higher, more expensive insurance group.

What's more, a large majority of the 4 million Van's on UK roads are being used for commercial purposes. This means that they are spending more time on the road and clocking up more miles than the average car. As this creates a higher risk of being involved in an accident, it will also create a higher insurance premium.

Van insurance is an ever-changing industry. A company that was once cheap, may not be come renewal time. Insurance companies need to vary their client base to help spread risk and therefore their criteria from one year to the next might change or shift focus to a new demographic.

It's now more important than ever to Compare Van Insurance and shop around for the best deals Don't settle for your existing companies' renewal quote. By using Vancompare.com, you can quickly compare quotes from the UK's leading providers to find an affordable, low cost quotation that saves you money.
What details do I Need to get comparison quotes?
In order to compare Van insurance online, you're going to need a few details to hand. You'll need the details of the Vehicle your looking to insure, details of any claims or convictions since your last renewal and the details of your existing policy and no claims bonus (if any).
What are my options for Van insurance?
Just like car insurance, Van insurance has 3 main levels of cover: Third Party Only, Third Party inc. cover for Fire & Theft (TPFT) and Fully Comprehensive. Which level of cover you choose, and which one is best suited to your circumstances is going to depend on your individual requirements, what you do for a job and how far your budget will stretch.
Can I purchase extras?
Yes. Many insurance companies will offer extra services or additional levels of protection for an added premium. For Van drivers in a commercial setting, insuring against tool theft is a must as is protecting your cargo against loss, damage, or theft if you courier for a living. In addition, if you are going to be towing a trailer, you'll need to consider a separate addon that covers that too.

Other additional extras for Van insurance may also include breakdown cover, public liability cover and employer's liability addons as well as additional legal assistance cover and no claims bonus protection. You'll be able to compare, add and remove extras while using the Vancompare.com online comparison tool.
When is the best time to Compare Van Insurance?
It's advisable to start your search for a better deal early. Start looking to compare Van insurance quotes 3 – 4 weeks before your renewal is due. It's been widely reported that insurance companies are likely to give a better deal when they know you still have time to shop around.
How much can I save?
How much you can save when comparing Van insurance will largely depend on your individual circumstances and whether you have had any claims or convictions against you since your last renewal.

One thing for sure is that shopping around does save you money. Comparing different polices with different providers will lead to overall cost savings and better deals. On average, users of Vancompare.com saved £114* on their Van insurance premium renewal.
Why choose Vancompare.com?
Vancompare.com lets you quickly compare Van insurance from a range of the UK's top providers. Unlike other websites, using our smart forms is fast, hassle free and completed in minutes.

Using our platform, you will get instant access to a panel of 20 specialist leading insurance brokers and underwriting partners ensuring that you get the best deals from the UK market. Comparing quotes with us takes the stress out of buying insurance.

Furthermore, we boast an unrivalled support network with a dedicated UK based call centre to help guide you through the minefield of options and extras. With expert advice on hand when you need it most, we're confident you'll find the right Van insurance policy to meet your needs.