Back
Flatbed Van Insurance
Flatbed Van insurance is specially tailored for the unique build of this type of Van and the often-increased risk associated with the way that it's used, the equipment carried, or the materials being transported. Here's what you need to know.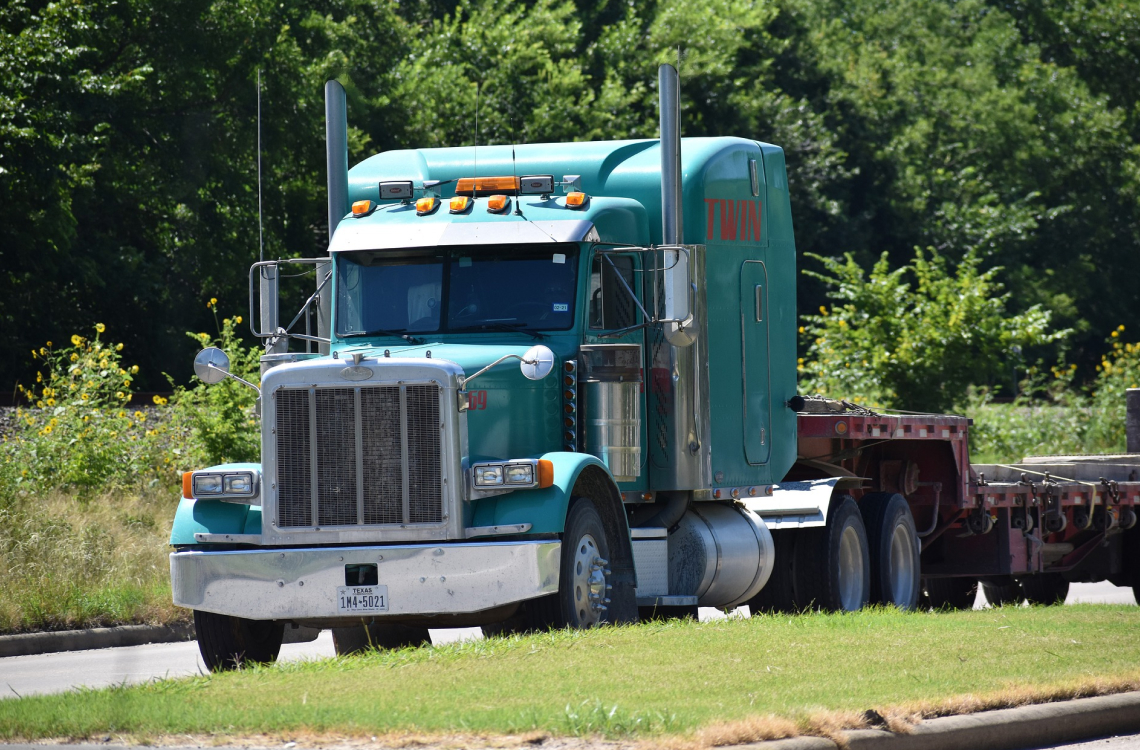 What is a Flatbed Van?
Flatbed Vans, also referred to as dropside Vans or lorries are vehicles that have large, roofless backs with substantial space to carry oversized equipment or materials used primarily in the building trade.

The standout feature on these trucks is that typically the sides will drop to open, making them extremely versatile for loading all manner of items quickly. Although usually found on building sites or for the use of transporting and delivering building materials, flatbed Vans still have other uses. The type of use of the vehicle needs to be clearly defined to your insurance company.
Does my business need Flatbed Van insurance?
If you use a Flatbed or Dropside van as part of your daily business activities, you'll understand the importance of making sure your adequately covered. Although there is no specialist insurance cover requirements for Flatbed Van, its essential you have everything fully covered in the event the worst happens.

If you own a flatbed, you'll need to provide the make and model to the insurance company. Make sure you are fully protected for theft, loss and damage for the vehicle itself and the goods, materials or equipment you may be transporting daily.

Reducing your outgoings as a business is always a priority and vancompare.com is here to help you compare the best deals from the UK's top insurers.
Types of Insurance for Flatbed Vans
Since nearly all flatbed vans are used for business and commercial purposes, we can assume that you won't need a private insurance policy which is reserved purely for recreational purposes.

As with all Van insurance, there are a few different types of cover for Flatbed Vans. The cover you need will largely depend on what you will use your flatbed for. In order to make sure your fully protected, always be upfront and honest with your insurance company as to the Vans intended use.
Why is flatbed Van insurance more expensive?
When comparing Flatbed Van insurance, you'll need to provide your Vans make & model. Flatbed Vans tend to be bigger, more powerful and more expensive than the average van which increases the risk of either accident or theft. This increased risk usually pushes a flatbed into a much higher insurance group which will be the main consideration when calculating your premium.

Although extremely versatile, due to the open nature of the Van itself, a flatbed can often be harder to drive and is a prime target for opportunist thieves. It can sometimes be difficult to secure your load. You should never leave your Van unattended with its payload intact, especially overnight. Most insurance companies won't pay out in this case.
How can I save money on Flatbed Insurance?
Every business owner wants to save money on outgoings and insurance is no different. Although nothing is guaranteed, there are a few things you can consider when looking to get cheaper flatbed Van insurance.
Security
This is important. The open nature of a flatbed truck means it's not as secure as most other vans and can be a target for thieves. You will normally only be covered if the vehicle is never left unattended or is locked in a garage or secure yard overnight. You can however potentially earn a discount on your premium by looking into installing an uprated alarm system or tracking device.
Increase your Voluntary excess
This is the most common way to reduce the price of your insurance premium but not always the best move financially. Take the time to consider whether you could afford the extra costs in the even you need to make a claim.
Consider Multi-Van Policies
If your business has several vans on the road, insuring them all under the same company could earn you some discounts. Also referred to as fleet insurance, the benefits and cost savings to your business could surprise you.
Use Vancompare.com to save money!
The best way to save money on your insurance renewal is to shop around. We make it easy to quickly compare the UK's top insurance companies, brokers and underwriters in minutes. Get the peace of mind that your not paying over the odds for your flatbed insurance and use vancompare.com today.