Back
Are Tools covered with my Van Insurance?
If you regularly transport tools in your Van for work, you'll want to make sure your covered in the event they are lost, stolen or damaged. You can either protect your tools though an add-on to your Van insurance policy or take out a completely separate policy. Here everything you need to know.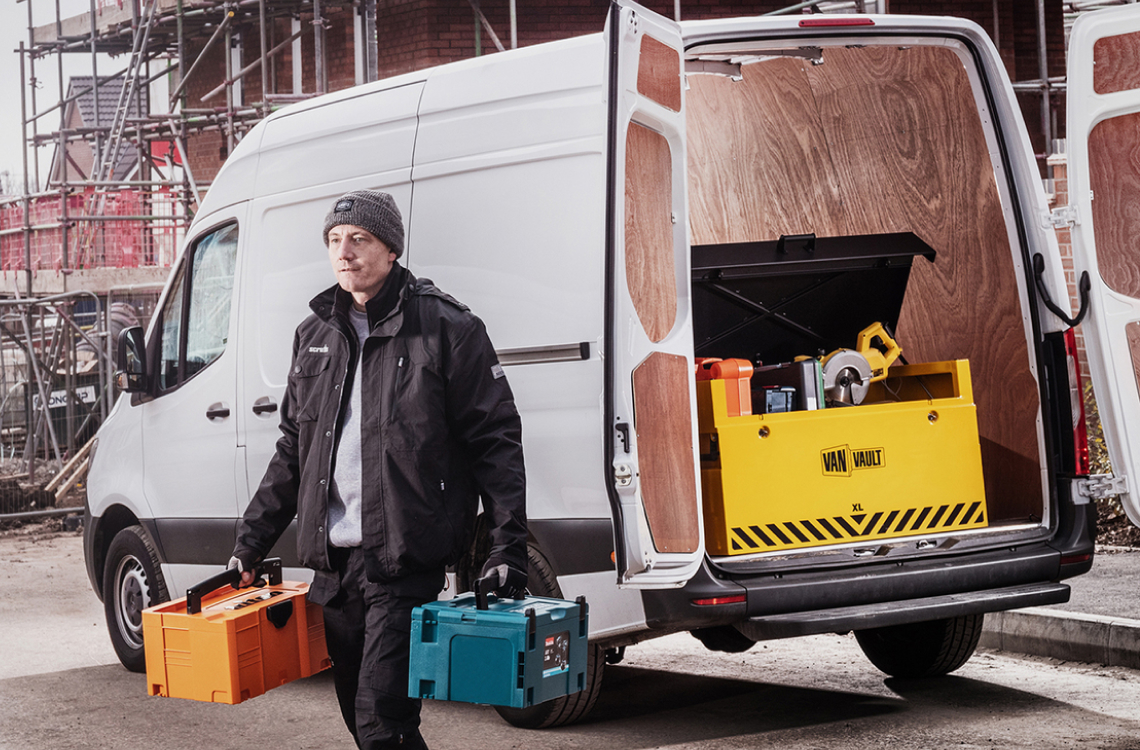 Why should I insure my tools?
Regardless of the industry you work in, the tools you use daily are vital. Tool theft from Vans alone has become increasingly popular among thieves, costing individual tradesman and businesses upwards of £100 million a year in damages.

The cost of having to replace lost, stolen or damaged tools is expensive, not to mention the potential loss of business you may experience while waiting on replacements. Your income could suffer drastically if you're not adequately covered.

A tool insurance policy will give you peace of mind that you're covered in any eventuality and ensures you get back to work quickly with minimal downtime.
How do I make sure my tools are insured?
You can cover your tools and other valuable contents as an add-on to your existing van insurance cover or as a standalone policy. This will protect you against theft, but also if your tools are damaged in an accident.

It's worth noting that not every insurer offers the same level of cover, so you should check your policy carefully and read all the small print. We always recommend taking a separate tool insurance policy for added peace of mind.

If comparing different types of Van insurance, you should also opt in for additional tool insurance. Check what's covered, what's not covered and what extenuating circumstances (if any) might void a claim.
The Benefits of Van Tool Insurance
A dedicated tool insurance policy will cover you for a range of handheld tools, power tools and manual tools as well as plant equipment regardless of whether you own it, loan it or have it on hire purchase.

Getting your tools replaced quickly if they are stolen, lost or damaged is key to continuing your business without interruption. Most policies will have your replacements delivered to you within 24 hours after making a successful claim.

The cost of replacing your tools should also be kept to a minimum should you need to make a claim, however, as with your Van insurance, this depends on your excess.
What are the alternatives to tool insurance?
Insurance policies come in all shapes and sizes these days and you may opt for tool cover in another policy if it is offered as an optional extra or add-on.

Your Public Liability Insurance or separate Tradesman insurance may well cover your tools as well. Tradesman insurance give advantageous protection over tools, stock, equipment, professional indemnity, public liability and buildings cover all under one tailor made policy.
Are there any exclusions to Van tool cover?
Many Van tool insurance policies will have different and varying levels of cover, and that includes the eventualities where you're not covered. You should always check your policy wording for exclusions and seek professional advice if anything is unclear.

For example, keeping your tools in your Van overnight may not be covered against theft by some insurers. If it's difficult to unload your Van on a nightly basis, you should ensure you have a policy that covers tools left in your vehicle overnight.

Don't forget to check you existing business insurance policies as some may already include cover for your tools.
How can I get a quote?
Use our online price comparison platform to compare quotes from different Van insurers. Simply select optional extras to include tool insurance when completing your application.